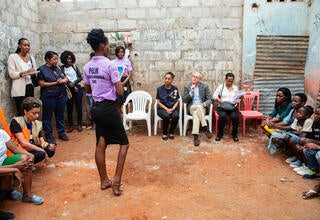 "Today I am a woman, I have learned a lot of good things. Before I was very afraid to talk about sex and now I am not afraid anymore. I have learned how I can protect myself from sexually transmitted diseases such as HIV/AIDS and also prevent unwanted pregnancies. I also want to thank my peers to continued support and I hope we have more sponsors to help evolve our society. I dream of being a lawyer, judge and journa...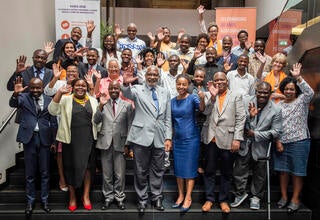 The United Nations Population Fund (UNFPA) together with the Ministry of Economy and Planning led a roundtable discussion on Population and Development on the 17th October, in Luanda, to reflect on the progress, challenges, and opportunities in the area of population and development.
A roundtable discussion on Gender Equality was held on the 11th of September in Lubango, hosted by the association Women's Network (Rede Mulher), in partnership with the Ministry of Social Action, Family and Promotion of Women (MASFAMU), the Provincial Government of Huila, and with the support of UNFPA.
Events
No content available