A roundtable discussion on Gender Equality was held on the 11th of September in Lubango, hosted by the association Women's Network (Rede Mulher), in partnership with the Ministry of Social Action, Family and Promotion of Women (MASFAMU), the Provincial Government of Huila, and with the support of UNFPA.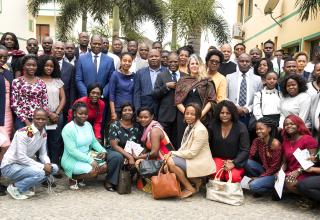 The Ministry of Youth and Sports (MINJUD) in partnership with the United Nations Population Fund (UNFPA) held a workshop to introduce the new manual on Adolescent Sexual and Reproductive Health for Portuguese-speaking countries, from 11 to 13 September in Luanda.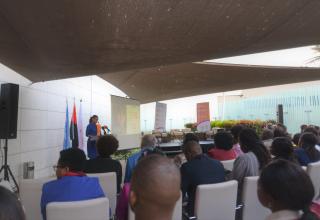 As part of the United Nations Population Fund (UNFPA) 50th Anniversary and the 25th Anniversary of the historical International Conference on Population and Development (ICPD) celebrations, UNFPA Angola launched the World Population Report 2019 with the participation of Members of the Government, Members of the National Assembly, Diplomatic Corps, United Nations Agencies Representatives, Civil Society, Academia, Priv...
Events
No content available