Good Menstrual Health Management (MHM) enables women and girls to exercise and enjoy human rights on the basis of equality. 
Poor menstrual health management, including lack of sanitation, health, bodily autonomy of women and girls, stigmatization and limitation of social, cultural or religious practices "can negatively impact the extent to which they enjoy certain rights, including education, work and health." Menstrual health management is intrinsically linked to people's ability to exercise their rights.
There are 10 million girls and women of reproductive age in Angola and in terms of education, while 75% of girls attend elementary school, this proportion drops to a scant 15.5% in middle or secondary school which coincides with the age of first menstruation or menarche. Furthermore, 58% of women who have not completed any level of schooling have already started their reproductive life, which is more than double those with high school or higher eeducation (only 25%).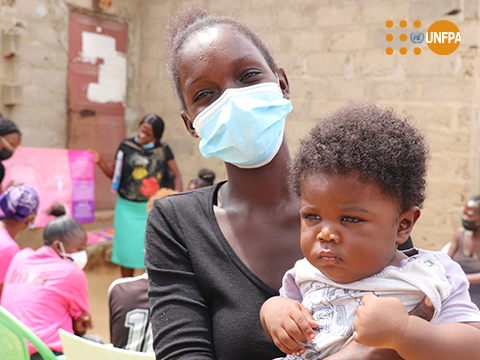 There are still no accurate indicators available in Angola to measure any topic related to Menstrual Health and thus support the problem and integrate women and girls into decision-making roles. This adds meaning and power to the kind of programs that UNFPA is  implementing by generating evidence to influence the creation of national policies that promote menstrual health to keep girls in school and delay their first pregnancy.
 The Training of Trainers on Menstrual Health Management in Angola began in 2020, through a partnership created between UNFPA and BeGirl Inc where in a context of great uncertainty of the COVID 19 Pandemic, 56 technicians from various Government sectors and activists from Civil Society Organizations were trained with the objective of reaching through educational workshops 3000 girls and 3000 boys with information on menstrual health and menstrual products helping adolescent girls to develop power and autonomy over their bodies, while involving boys in the fight against stigma and taboos through the development of a culture of mutual respect.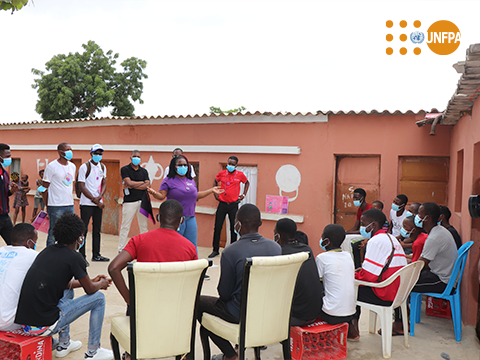 This Training of Trainers was the  third, and results from a strong and healthy Partnership between UNFPA, the Government of Angola, Civil Society Organizations and Be Girl Inc, this time under the Youth Safeguarding Programme (SYP), and the first in person, with trainers coming from Mozambique.
The SYP program in Angola supports these workshops, and the Ambassador of the Netherlands in Angola Tsjeard Hoekstra, and Sarah Rwiyamirira, UNFPA Chief of Operations in Angola, visited the trainees who traveled from 5 provinces (Luanda, Huila, Namibe, Cunene and Cuando Cubango) to join the training of trainers on menstrual health.  The Safeguarding Youth Program (SYP) is a 5-year regional program that aims to contribute to the achievement and universal access to sexual and reproductive health for 60,000 young people in the 5 target provinces.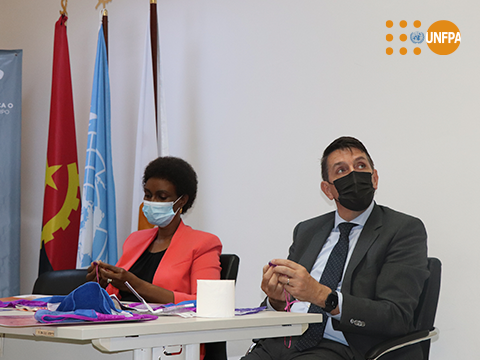 This Program aims to accelerate efforts to reduce teenage pregnancy and unwanted pregnancy among women and young people, with corresponding benefits from investment in education, promoting their empowerment.
The Menstrual Health Training of Trainers trained 32 Trainers who will facilitate additional workshops for adolescents and youth. The main goal is to reach by 2022, 7500 girls and 2500 boys with information on Menstrual Health and Hygiene and SRH and distribute menstrual products that enable girls to manage their Menstrual Cycle with confidence and comfort.
Angola highly rated TV Zimbo covered the important taining workshops on their highest reated youth program.