MEP and UNFPA presents the General Guidelines of the National Population Policy and Action Plan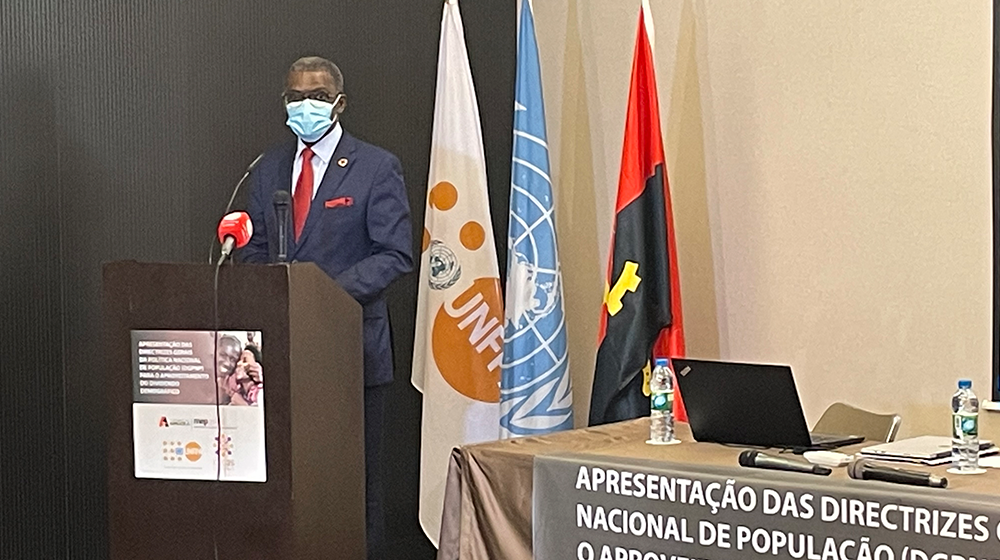 The Ministry of Economy and Planning (MEP), with the collaboration of UNFPA, held a multi-sectoral workshop on 15 July with the participation of key sectors of government, civil society and development partners, to present the General Guidelines of the National Policy for Population (DGPNP) to be examined and inform the process of using the Demographic Dividend and its respective Action Plan. The workshop continued the working meeting, which ran on the 8th of July, and was attended by key sectors, including Health, Youth, Economy, Statistics, Finance, among others, civil society organizations, including religious organizations and youth, and development partners, who provided strategic feedback on the draft policy to ensure a collaborative and strong acceptance from government and partners to further implement the national population policy and its related action plan.
On the occasion, the Secretary of State for Planning, Dr. Milton Reis opened the session, followed by presentations by Dr. Adriano Celso Borja, Director of the Office for Population Policy (GPP), Dr. Mady Biaye, Resident Representative of UNFPA in Angola, and Dr. Marden from the Federal University of Minas Gerais in Brazil. More than 60 guests participated, in-person and online, from the sectors of Education, Health, Planning, National Institute for the Fight Against AIDS, Youth and Sports, Gender, Foreign Affairs, Agriculture and Fisheries, Territory Administration, Statistics, Public Administration, Labor and Social Security, civil society partners representing faith-based organizations, youth, people living with AIDS and development partners including NGOs and the UN.
The GPP will accept further contributions and feedback to the documents by mid-August when they intend to complete the document's final draft send it for the Minister's approval. UNFPA continues to combine efforts with the MEP on this essential policy, providing financial and technical support and promoting ongoing intersectoral collaboration.